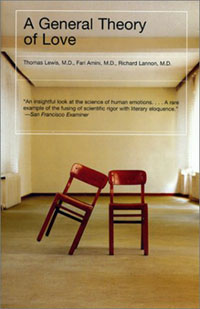 "A General Theory of Love" & Limbic Resonance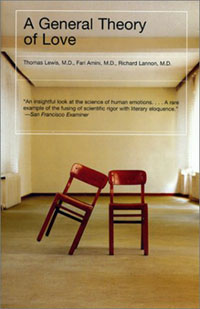 In A General Theory of Love the authors state:
Adults remain social animals: they continue to require a source of stabilization outside themselves.  … Total self-sufficiency turns out to be a daydream whose bubble is burst by the sharp edge of the limbic brain. Stability means finding people who regulate you well and staying near them.
https://www.ginnywinn.com/wp-content/uploads/general-theory-of-love.jpg
309
200
Ginny Winn
https://www.ginnywinn.com/wp-content/uploads/ginny-winn-mft-logo-1000.png
Ginny Winn
2011-07-12 22:43:20
2011-07-06 20:18:30
"A General Theory of Love" & Limbic Resonance