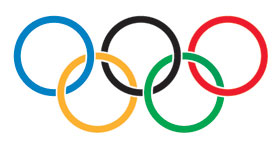 Olympian Lesson for Everyday Thinking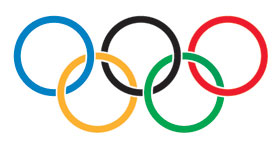 Michael Phelps and his coach, Bob Bowman, attribute 22 Olympic gold medals to psychological, as well as physical training.
In an interview, Bowman says "I'd never seen him clutch.  He has developed a mental file cabinet of what to do in every situation … I've never seen him be discouraged by anything."
Click here for the Washington Post Video
"He's the best I've ever seen and maybe the best ever in terms of visualization.
He will see it exactly the perfect race.  And he will see it like he's sitting in the stands, and he'll see it like he's in the water.  Then he will go through scenarios – What if things don't go well? … He's programmed his nervous system."
NOTE: If you're not good at visualizing, then try to imagine; remember sounds; feel the feelings stirred in your body; hear the words people will say; what you will say.
You can use this model for success in your own personal Olympics, with a profession psychotherapist or on you own.
With your coach or therapist you can:
Look at the "problem story" from different points of view (every story could be told at least 5 other ways).
Clarify what you would like to have happen. What is your intention?
How will you know if your therapy has succeeded?
Develop practices that you can do on your own.
Role-play situations that are problematic. Prepare to respond, rather than react.
Move from being the victim of circumstances to an empowered position of choice.
You will develop:
Confidence that you will know what to do when the time comes.
Mental processes for handling the unforeseen.
Freedom to focus on what you would do, rather than worrying about what might do you in.
Freedom to focus on the task at hand.  For Michael Phelps that is swimming; for you it is the action necessary to fulfill your dreams.
Remember to practice, practice, practice. Practice every day, mentally and physically. And, congratulate yourself on even small victories.  Say to yourself, "You did it!"  Experience the feelings that go with success.
https://www.ginnywinn.com/wp-content/uploads/olympic-rings.jpg
145
280
Ginny Winn
https://www.ginnywinn.com/wp-content/uploads/ginny-winn-mft-logo-1000.png
Ginny Winn
2012-09-08 01:21:20
2014-05-25 02:24:39
Olympian Lesson for Everyday Thinking